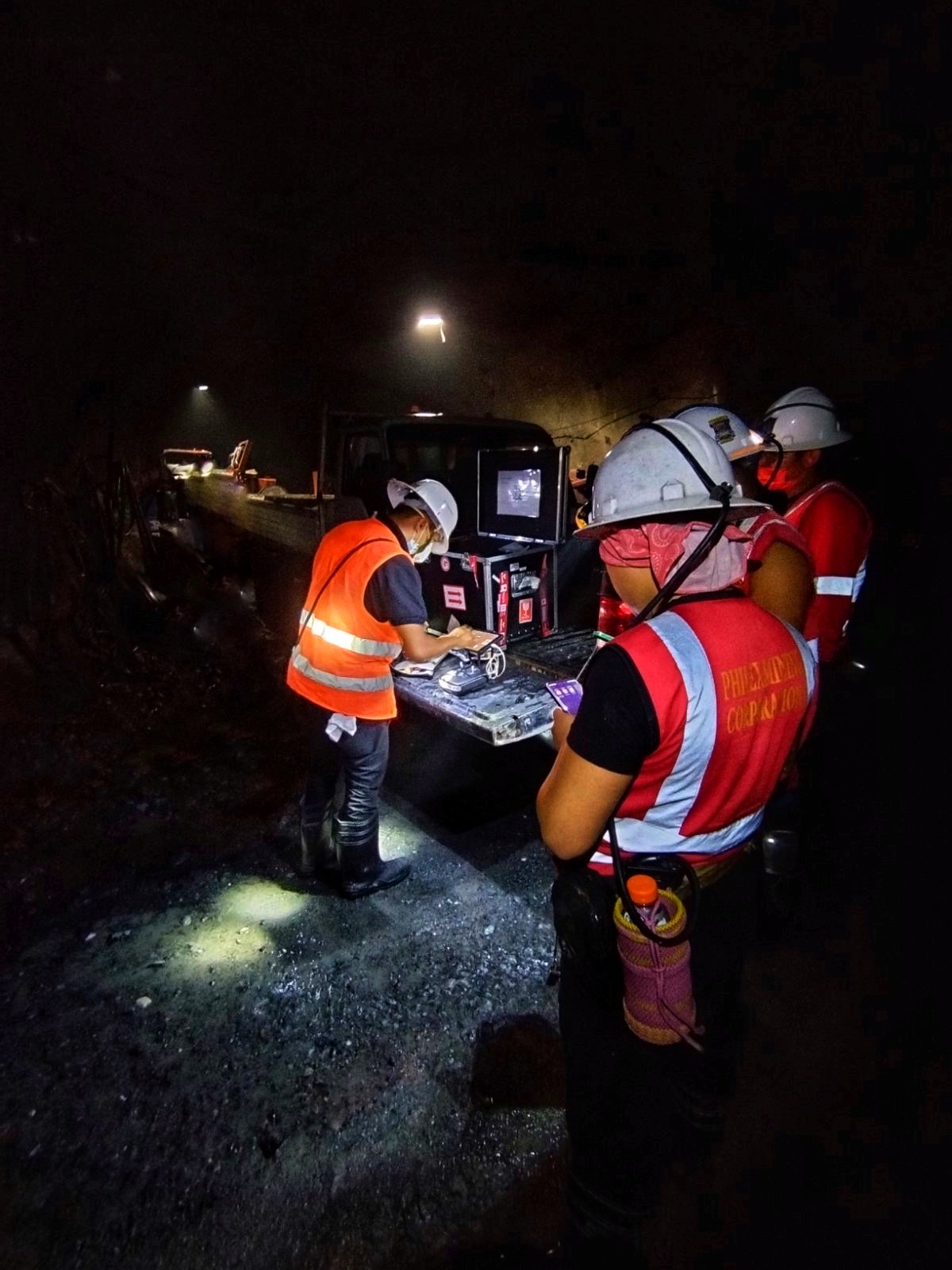 In photo: Actual POC of RVI Drone in a Philippine mine.
Mines are hostile environments for humans. As a result, mining companies are turning to mining inspection technology that prevents humans from being exposed to dangerous situations. By choosing the Elios — a remote visual inspection (RVI) tool used to inspect confined and/or inaccessible spaces—mining companies have improved mining inspection operations by making them safer and more productive, while decreasing downtimes. The Elios gives mining professionals access to visual data from deep below the earth's surface in underground mines to the inner workings of a surface mine's processing plant equipment.
Mining Use Samples:
In just 10 minutes, 3D Maps from Elios 3 help mining operation find cause of ore pass hangup, helping them pinpoint its exact location.
Elios 3 helps Luxembourg 3D Map slate mine turned into museum.
LiDAR data from the Elios 3 helped mining engineers at a salt mine in Germany calculate stockpile measurements, making the process safer and more accurate.
The Elios 2 was tested at a high altitude mine located almost 3 miles high in the Andes Mountains, meeting all the expectations of the mining professionals.
A company that recycles industrial waste tested the Elios 2 for indoor stockpile volumetry and found that the 3D maps it helped produce and the volume it calculated were accurate.
The use of drones in the mining industry is quite popular for mapping open pits but when it comes to exploring underground, flying drones is a true challenge. Elios 2 has got you covered with mining applications and offers a state of the art solution, bringing photogrammetric capabilities into the dark, GPS-denied entrails of the earth.
Elios is used for mine facility and equipment inspections in Copper mines of Northern Chile, flying in the dangerous and confined areas around mining production equipment.
Braamd Inc. is the exclusive partner of Flyability/Elios in the Philippines. We have Elios 2 and Elios 3 RVI drones for the mining industry. Please contact us how these drones can help your mining operation.
Email: [email protected], [email protected]