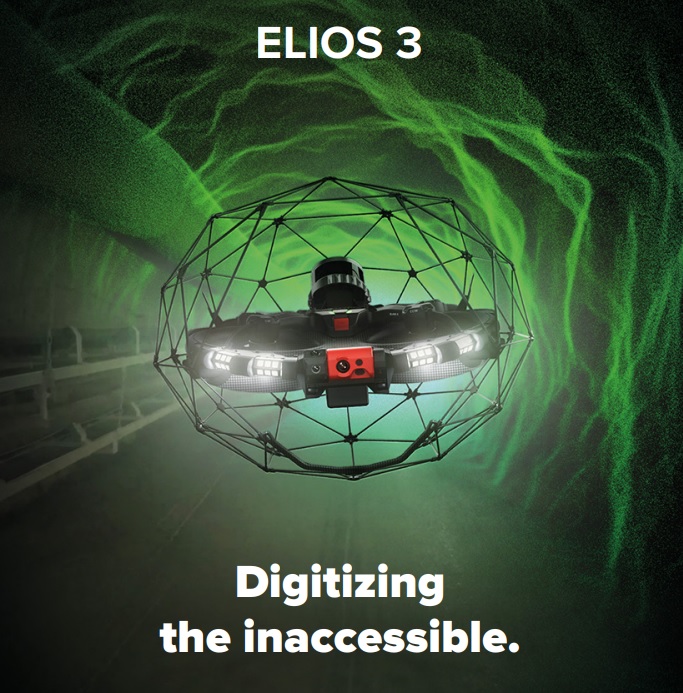 Quickly turn asset data into digital insights, with Elios 3, the ultimate indoor drone for inspection, mapping, and surveying. Much more than a flying camera, Elios 3 is a powerful data-harvesting tool.
Relying on the power of computer vision and LiDAR mapping, Elios 3 is a versatile indoor drone opening doors to a world where performing systematic inspections does not require months of training, reporting is done intuitively on a 3D model of your asset, and situational awareness is built into the piloting app.
Features:
FlyAware™ SLAM Engine
3D reporting
Collision-Resilient Rugged Design
3D Live Map
Modular Payload Bay
Extended Air-Time
SLAM-Based Stabilization
3D Surveying Solution
Close-Up Inspection Dedicated Payload
Learn more about this Elios 3 Inspection Drone, please schedule an online presentation or live demonstration.